The US is experiencing a paper shopping bag shortage. A lot of this shortage is the result of the New York State ban on single use plastic bags. According to an article in the New York Post, "It's a problem manufacturers say could last up to five years because there simply aren't enough factories to meet the booming demand, as efforts to reduce environmentally unfriendly plastic bags increase." https://nypost.com/2020/01/29/new-yorkers-should-prepare-for-paper-bag-shortage-when-plastic-bag-ban-hits/.
Our goal is to service our customers through this shortage. As a result, RediBag USA is excited to add this line of products to our offering. We care about our environment. That is why we offer many options for recycled content bags.
Our capabilities include:
Standard unprinted Kraft Paper Shopping bags in truckload quantities.
High-end shopping bags featuring graphics, coatings and rope handles. Current customers include cosmetics supply, electronics stores and fashion boutiques.
Food Take-Out Bags for restaurants.
Bread bags with grease-resistant options available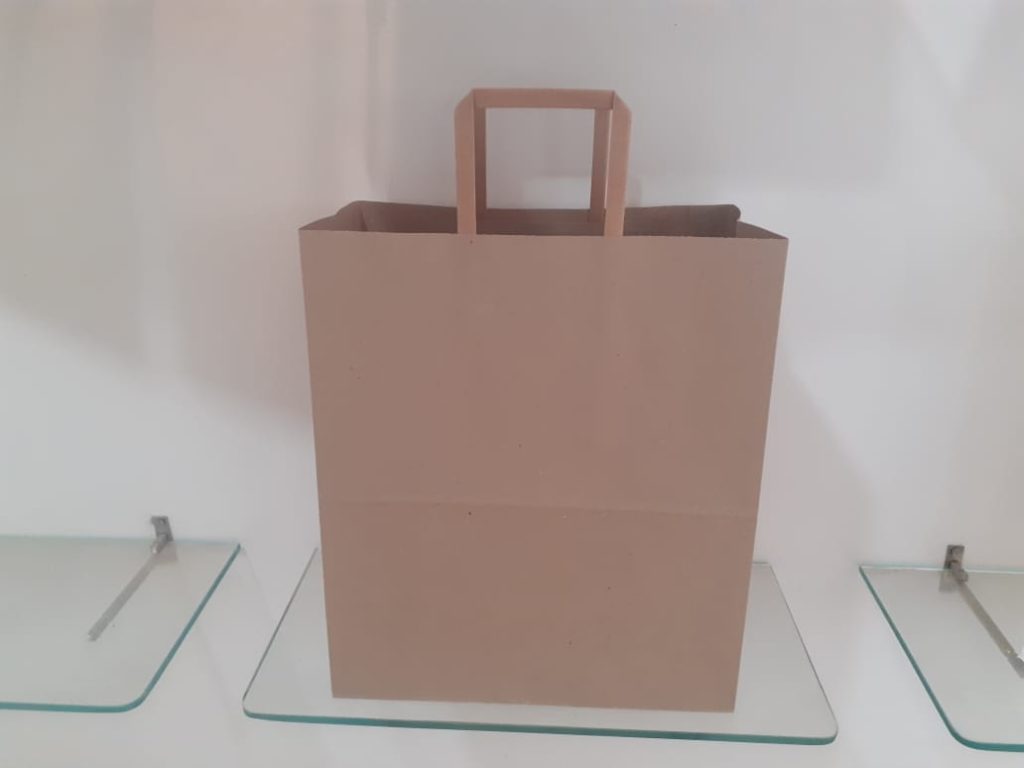 If your business is in need of paper shopping bags, please contact us and see how we can reliably fulfill your bag needs. Whether it is paper or plastic, RediBag USA is here to support your business.
There are several options for handle types: No Handle, Flat Handle and Twisted Handle. It has been our experience that the twisted handle is the strongest option. Please see the video below from our partners in India to see for yourself.