By: Jerry Delaportas – Western Regional Sales Manager – RediBag USA
           As many businesses worldwide are focused on the ongoing and ever-changing pandemic, the need for gloves has never been higher. From the world's largest grocery chains, independently-owned convenience store or a local janitorial supply shop, everyone is fighting for an inventory that simply isn't there. Grocery retailers and food service operators are instructing their department managers to use gloves wisely and to not be wasteful as a sourcing battle for a commodity material, made primarily in one country, continues to put a stress on supply. Many existing suppliers also supply medical-grade gloves. These gloves sell at a much higher price. As a result, they are selling more medical gloves to obtain the higher premium and not fulfilling foodservice orders.
            However, as businesses struggle to get their hands on a much needed resource, many have forgotten that this is not the first time a vinyl glove shortage like this has happened. In fact, it was less than three years ago when Chinese state media announced environmental regulations on manufacturers after a survey found that over 70% were violating air pollution regulations. Even then, we experienced a shortage while those production facilities improved emissions compliance. That is a very sobering number considering that these manufacturers were already making a non-recyclable commodity.

            Given the current atmosphere caused by the coronavirus pandemic there seems to be no signs of slowing down for the need and importance of vinyl gloves. One would ask is there an alternative? The answer is yes. Redibag USA, focusing on sustainable packing solutions, has always strived to keep the health of the environment first. With Redibag's full line of Hybrid gloves, there is a solution to a global shortage. Redibag's Hybrid gloves are TPE-based which are stronger, fully-recyclable, and shipped at double the quantity dramatically reducing the environmental impact caused by increased glove usage.   These are the perfect solution for food contact and preparation activities. Additionally, these are currently made in multiple countries and regions removing our customer's reliance on China-based production thereby mitigating supply chain risk.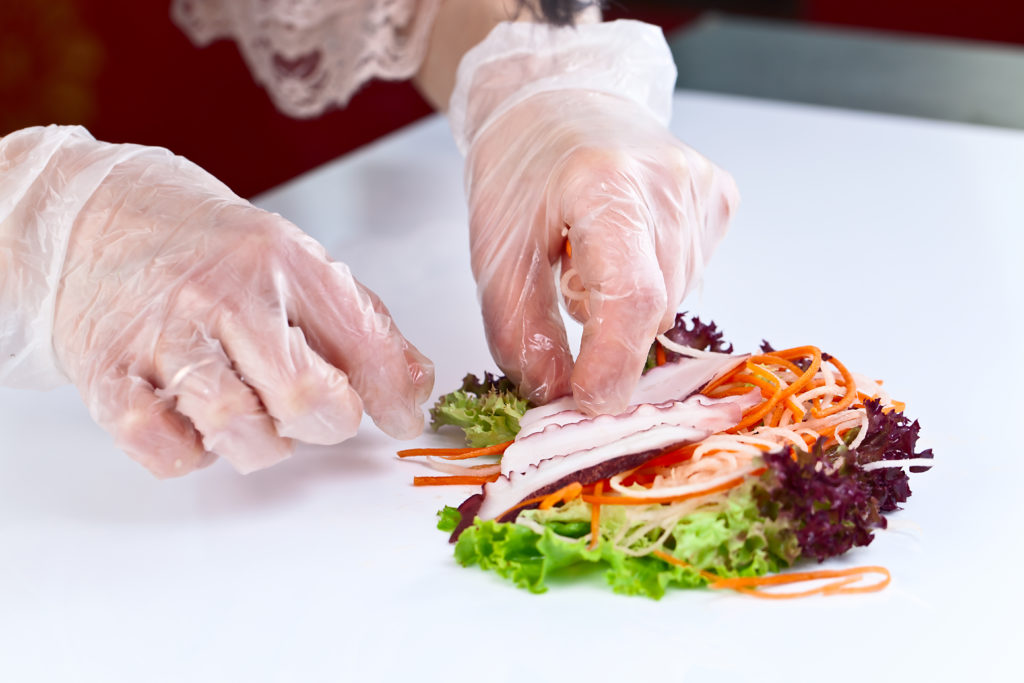 Please see our Hybrid Glove offering to learn more: