Product finder
The entire catalog of REDI BAG products
More questions?
If you have further questions, please contact us. We'll get back to you soon.


From pants to skirts to shirts, we have a clear poly bag to suit every need.
Designed to keep clothing clean and neatly folded while stored, our apparel bags are preprinted with suffocation warnings at no additional cost.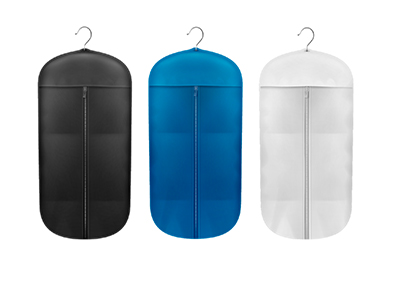 | Width | Length | Gusset | Thickness | Material | Color |
| --- | --- | --- | --- | --- | --- |
| 5.00 | 7.00 | 0.00 | 0.003 | LDPE | CLEAR |
| 6.50 | 14.00 | 0.00 | 0.003 | LDPE | CLEAR |
| 8.00 | 10.00 | 0.00 | 0.003 | LDPE | CLEAR |
| 10.00 | 11.00 | 0.00 | 0.003 | LDPE | CLEAR |
| 10.00 | 13.50 | 0.00 | 0.001 | LDPE | CLEAR |
| 12.50 | 16.75 | 0.00 | 0.001 | LDPE | CLEAR |
| 12.50 | 18.50 | 0.00 | 0.00125 | LDPE | CLEAR |
| 13.00 | 18.50 | 0.00 | 0.002 | LDPE | CLEAR |
| 13.00 | 20.00 | 0.00 | 0.0015 | LDPE | CLEAR |
| 15.00 | 21.00 | 0.00 | 0.002 | LDPE | CLEAR |
| 25.00 | 40.00 | 0.00 | 90GSM | PVC | NAVY BLUE |
| Width | Length | Gusset | Thickness | Material | Color |
Product finder
The entire catalog of REDI BAG products

Contact us for more information