Jumbo Convertible Backpack – Tote Bag
Product finder
The entire catalog of REDI BAG products
More questions?
If you have further questions, please contact us. We'll get back to you soon.



Introducing a BRAND NEW patent-pending, jumbo multi-purpose carryall, specifically designed for RediBag by Clean World-Innovative. This versatile jumbo backpack is built for strength and comfort from Non Woven Polypropylene and only takes seconds to be converted into a sleek and roomy shoulder-tote bag.
With adjustable straps and a snap enclosure, this is the perfect bag to use for shopping, travel, beach, gym, biking; or even a leisurely stroll around town. This product is carefully structured using reinforced seams and two-inch-wide adjustable non woven straps to hold up to 25 lbs while avoiding pressure on your shoulders and back. In addition the straps will not dig in to your skin while carrying heavy loads.
For easy flat storage, our convertible bag can be securely folded and snapped into a 9-inch square and is the ideal product to finally enable urban dwellers to carry numerous items without using multiple standard-sized bags that are cumbersome and painful to carry.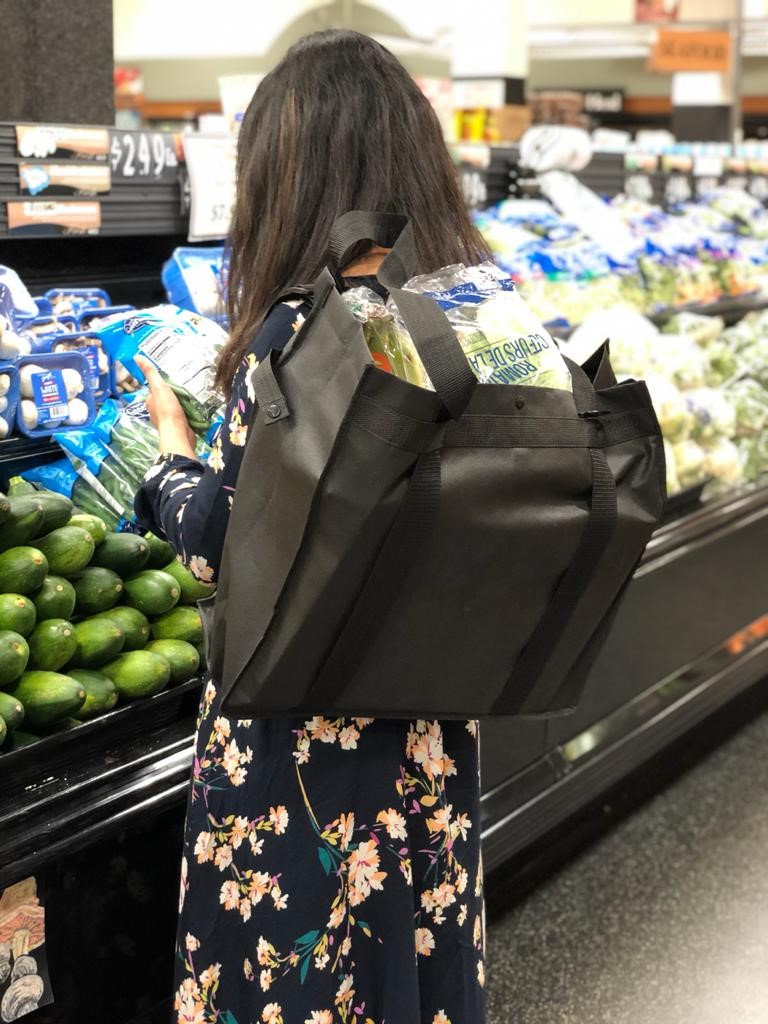 Application GROCERY, RETAIL
Product finder
The entire catalog of REDI BAG products

Contact us for more information